Ataman Speaks at Mosaic Festival in Philly. (Russian)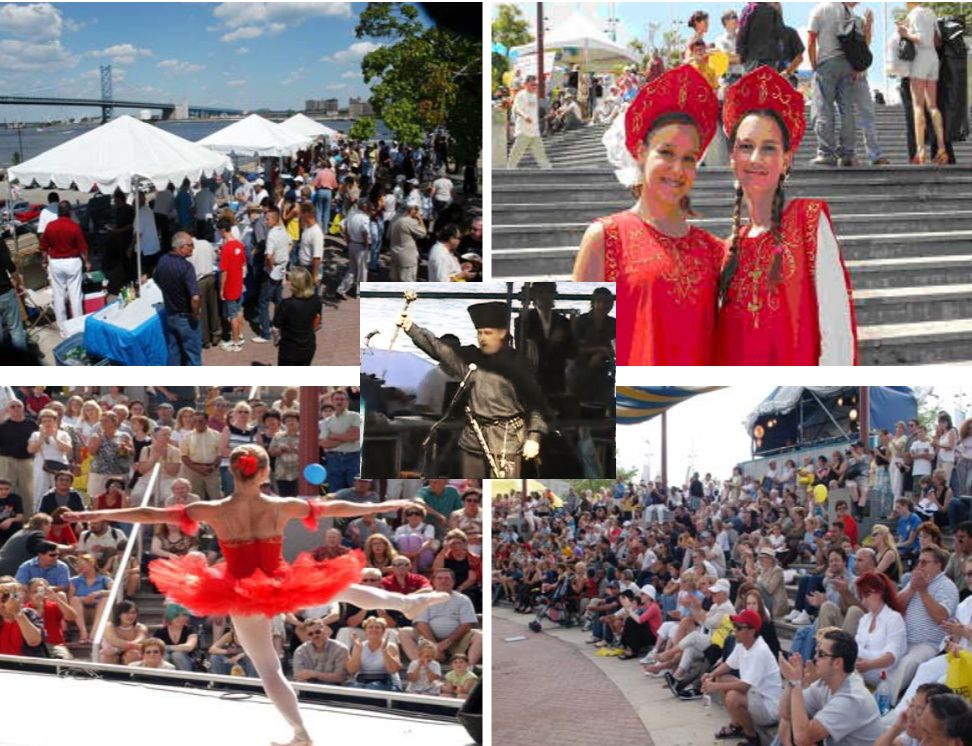 Ataman General speaks at the Penn's Landing, Philadelphia, Mosaic Festival, Summer of 2008.
Transcribed from Russian Language Audio:
Female Speaker:
More and more Americans have kindly come all the way from New York this year to express Solidarity with our festival, by the way, they are separate on our site, Vladimirovich, I ask you dear guests, participants ladies and gentlemen, I am glad to welcome you to the participants of this wonderful Russian mosaic festival.
Ataman General;
What we live can be seen by our present history of the Cossacks question. Today is a difficult time of war supports People's diplomacy in the countries of the world Today I would like to say a few words There is a tradition of people who after the first and second second World War, your our Cossack brothers came to the land of America and were brought raised up Cossacks traditions which are not removable.
That the blood of our people flows in our veins, I want to remind you once again to congratulate on this holiday, brothers, that the anniversary is being celebrated, congratulations, I also want to note that you yourself are coming to this event today. Russian is the place of our little soul, you do not communicate with our native tongue, If you have any approach to communicate with you, everything unites Russian, so we all communicate in Russian here, Although we are all Americans.
I wish you happiness, health, success, well-being and, as we say, an angel behind you, the Lord, All the best to you!